Medical & Behavioral Health Services
The Michael Baxter Youth Clinic
For ages 25 and under
(415) 673-0911 ext. 259
Hours:
Monday through Friday 9am-12pm and 1pm-5pm
(closed for lunch 12-1pm and doors close at 4pm)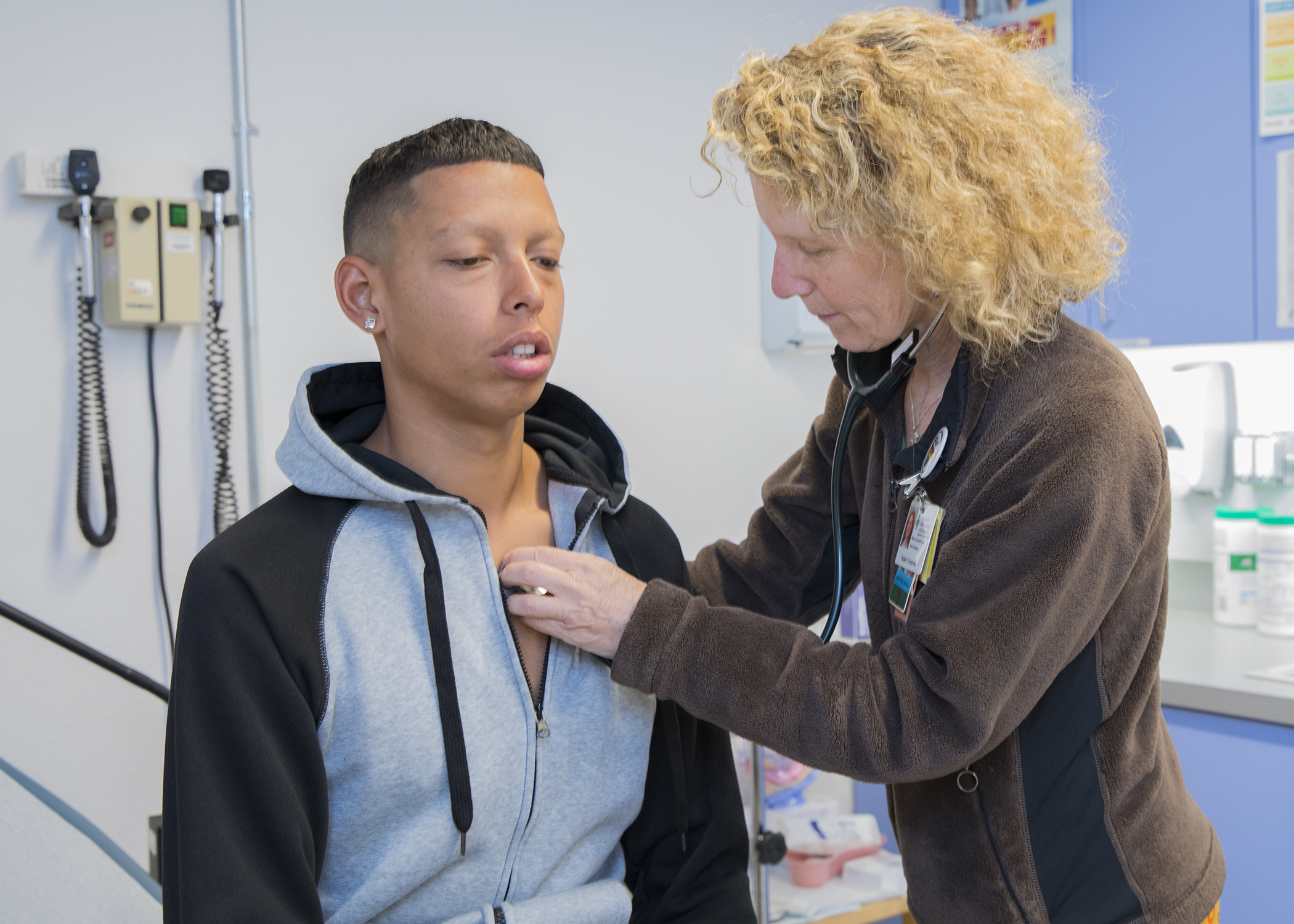 Services: 
Medical Clinic: free preventative, primary & sexual medical care including rapid HIV testing, behavioral health, family planning, and health education. Referrals for eye, dental & podiatry. Support accessing Medi-Cal & Covered California through Case Managers at Larkin Street.
HIV Specialty Services: provides specialized HIV medical care, medication management, viral load monitoring, HIV risk education, harm reduction supplies and PrEP navigation to help youth avoid contracting or transmitting HIV.
Case Management: individualized support to connect youth to Larkin Street housing, education/employment services, behavioral health services, community resources, and other supports.
Wellness Program: brief and long-term therapeutic supports to help young people manage overall mental wellbeing. Specific services include: drop-in, check-ins, individual therapy, and psychoeducation groups. Young people can self-refer by emailing LarkinStreetYouthServices@larkinstreetyouth.org. *Note: if you are experiencing a mental health emergency call 911 or go to the nearest emergency room.
Residential Aftercare: case management for up to one year for young people who have exited our services to support them in reaching their goals.