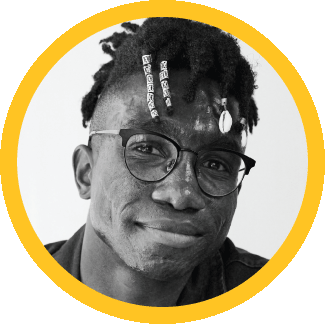 I was looking forward to visiting New York City in May in hopes of someday moving there but because of the COVID-19 outbreak, I've had to cancel my plans.
As a HR Specialist at Salesforce, I'm able to work from home while also continuing to take a class through Arizona State University's online program. Even though it's sometimes difficult to find a quiet workspace in the house, I consider myself lucky since I don't have to worry about not having a safe place to sleep during this pandemic.
The COVID-19 outbreak has created so much panic everywhere and it's hard not to wonder what the next few months will bring for me. My two-year contract with my housing at Larkin Street is going to end in June which means I will need to find a new place soon. I'm currently working with my case manager to find new housing in the east bay but that's been difficult since I haven't been able to meet with potential landlords in person let alone check out potential accommodations. I can only hope that this doesn't hinder my impending move.
It's been a challenging experience learning to adapt to these changes but I'm staying at home and taking these necessary precautions to protect myself and others. I'm very much looking forward to seeing my friends and coworkers again.