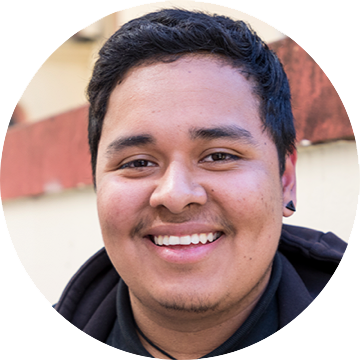 Rudy came to the Bay Area at 16, fleeing gang violence in his native El Salvador. He was promised a safe place to live with family, but the situation quickly became so toxic that he would rather leave. He found employment at a local auto body shop, where the owner let him live in a small office. However the new arrangement was less than perfect – without a bed or a kitchen, Rudy couldn't focus on his work or his studies.
Eventually, Rudy shared what was happening with a teacher who referred him to Larkin Street. He now lives in one of Larkin Street's housing programs where he gets proper sleep, food and does his homework. Since entering our programs, Rudy graduated high school with honors, enrolled in San Francisco State to pursue a career in nursing and most importantly, according to him, found his ambition.
He currently works two jobs and has an internship helping undocumented and LGBTQ-identified young people.