Extended Senior Management Team
Marnie Regen
Director of Public Funding
Kevin Taylor
Director of Facilities
Sherilyn Adams - Executive Director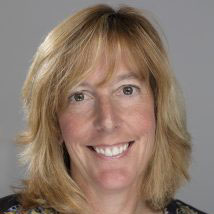 For nearly 30 years, Sherilyn Adams has dedicated her career to the non-profit sector, focusing on issues of child abuse and neglect, family violence, mental health, substance abuse and homelessness. The first member of her family to attend college, Sherilyn's early life was touched by violence, mental illness and substance abuse. Despite these early challenges, the presence of positive adult role models and mentors put her on a pathway to college and career success. This personal history is part of what drives her to be a catalyst for change in the lives of at-risk populations.
Before joining Larkin Street Youth Services in 2003, Sherilyn's professional career spanned a variety of non-profits, including child sexual abuse treatment, a domestic violence shelter, adolescent outpatient programs and residential treatment for adults. She worked for family and probate court and served as both a domestic violence and rape crisis counselor. Addressing the impacts of violence and trauma is a consistent theme throughout her career, and the diversity of venues through which she's done this work offers a unique perspective on programs, systems and services. Sherilyn's experience enables her to attack entrenched problems from all angles, and her commitment to evidence-based, replicable service models is helping elevate the field.
Sherilyn's accomplishments are considerable. In Sacramento, she launched a comprehensive outpatient treatment program for pregnant and parenting women with children under age five, as well as a child abuse prevention program in seven school districts. In San Francisco, she helped expand community-based housing and supportive services for dually- and triply-diagnosed adults. At Larkin Street, she has led the agency through tremendous growth, nearly tripling the number of housing beds for youth over the past ten years, and putting Larkin Street at the vanguard of the field for its innovative multi-service model to resolve youth homelessness. The accolades Sherilyn has collected over the years are a testament to her impact on the field. Locally, she has been celebrated as one of the Bay Area's Most Admired CEOs and Most Influential Women in Business. In 2012, the White House honored her as a "Champion for Change in the Fight Against Youth Homelessness." In 2015, Mayor Lee honored Sherilyn as one of the courageous leaders changing the lives of San Franciscans. In 2019, Sherilyn was selected by the prestigious James Irvine Foundation as a recipient of their annual Leadership Award.
Carol Hunter - Chief Financial Officer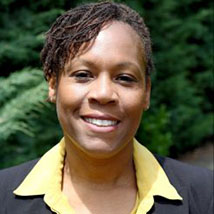 Carol joined Larkin Street in February of 2019 bringing with her over 25 years of experience in both non-profit and for-profit roles. Beginning her career in public accounting, she shifted to the private sector after 10 years. In 2009, Carol made the move into the non-profit sector starting with the Greater Sacramento Urban League, an organization providing education and job training to underserved populations. In her capacity as the VP of Finance and Operations, she helped to lead the organization through an economic slowdown by control costs. Most recently Carol served as the Director of Finance and Grants at the Center for Youth Wellness, a non-profit in Bayview Hunters Point aimed at improving health outcomes in children by screening for adverse childhood experiences (ACEs) at an early age. While at CYW, Carol worked in a variety of roles overseeing finance, grants, IT, HR and Operations. She implemented many systems to facilitate the rapid growth experienced by the organization. Carol earned holds a business degree from York University in Toronto, Canada and an active California CPA license. In her spare time, you can find her hiking or backpacking with friends and family.
Martha Mar - Chief of Programs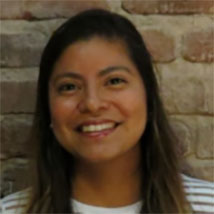 Martha joined Larkin Street in October 2005 and since then she's held several direct service and management roles. In 2009, as the Manager of Education and Training she increased post-secondary counseling and enrollment among youth at Larkin Street, and focused on integrating educational programming throughout the continuum of services. In 2013, Martha was promoted from Program Manager to Associate Director, in recognition of her skill level and her intensive participation in Larkin Street's strategic planning process, as well as her work implementing key education initiatives that arose from that plan. In 2014, she became Director of Larkin Street Academy and provided senior leadership to all education, workforce development and training services. She was promoted to her current role in 2016. Prior to joining Larkin Street, Martha worked for the Digital Learning Commons, a non-profit organization that provides online educational tools to students and educators across Washington State. Martha received a B.S. in engineering from the University of Washington and brings her strong analytical, problem-solving and team skills to Larkin Street Youth Services.
Gayle Roberts - Chief of Development
At the age of six, Gayle had her first taste of fundraising — hosting a Muscular Dystrophy Association Carnival, complete with pin the tail on the donkey. She got her professional start in the field working at LYRIC, one of Larkin Street's community partners, supporting LGBTQ transitional age youth. During her career, Gayle has helped raise over $150 million for multiple San Francisco Bay Area causes, including PRC, San Francisco LGBT Community Center, Openhouse, and many others. She sits on the board of Association of Fundraising Professionals Golden Gate Chapter and co-chairs their diversity efforts. As a transgender person, she is grateful for the opportunity to not only interrupt youth homelessness but to end it permanently for the next generation under Larkin Street's care.
Melissa Johnson - Chief of Talent and Equity
Melissa has nearly 15 years of experience leading HR teams and Diversity, Equity, and Inclusion initiatives with a focus in recent years on senior living.
Melissa describes herself as a highly engaged, intuitive and collaborative leader who builds strong and credible relationships at all levels. She promotes an organizational culture where team members feel personally and professionally fulfilled and capable of high quality work that is efficient, productive, and ultimately satisfying. We are especially excited that she will bring experience and expertise implementing successful diversity and inclusion strategies for leadership accountability and developing employee engagement and retention efforts.
Ilsa Lund - Chief of Strategy
Ilsa has worked in the non-profit field since 1996, dedicating her career to agencies in Minnesota, New York, Wyoming and California committed to addressing poverty, its impacts and its root causes. She joined Larkin Street in 2004 to oversee public grants and contracts, eventually managing both public and private grant programs. Later, Ilsa became project manager to support the implementation of strategic initiatives internally and in the community. She was promoted to Senior Director of Operations in 2016 and her current role in 2018. Ilsa has a B.A. from Gustavus Adolophus College and an M.A. from Sarah Lawrence College.
Scott Rodriguez - Executive Assistant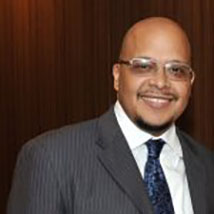 Scott, native to the Bronx, New York City, had worked as an executive assistant in top tier investment banking firms for over a decade before joining Larkin Street in 2019. Prior to that, he taught elementary school science and high school biology in the Bronx. Attending the Harlem YMCA after-school program from a young age inspired his passion for providing a safe environment for young people to learn and play – he even appeared in a YMCA commercial as a karate student. His involvement with this program resulted in him earning his black belt at the age of 17 and going on to teach martial arts. A graduate of prestigious Brooklyn Technical High School, he also holds a B.A in Biology from Lehman College. New to California and the non-profit sector, Scott is grateful to have found Larkin Street and is eager to contribute to a worthy cause by supporting a people's champion in E.D. Sherilyn Adams and the Larkin Street family.
Alisa Albee - Director of Behavioral Health & Client Practice
Alisa joined Larkin Street, in 2016, as a case manager, and was later promoted to Program Manager, for a transitional housing program serving current and former foster youth. In 2019, she joined the Behavioral Health Department and last year, amid the pandemic, Alisa launched the new Client Practice Department and the Youth Access Point Clinician program. Prior to joining Larkin Street, Alisa worked as a case manager and clinician for youth in foster care and unhoused youth across Los Angeles County. Recognizing the impact of trauma and institutional racism on individuals and communities she is passionate about working with youth and advocating for system changes that decrease barriers and increase access to mental health services and other basic human rights. Alisa is a Licensed Clinical Social Worker (LCSW) and holds a B.A. in Psychology from University of California, Santa Cruz and a MSW from University of California, Los Angeles.
Courtney Brown - Program Director, Larkin Street Academy
Courtney joined Larkin Street Youth Services as Program Director of the Larkin Street Academy in November 2020, bringing ten years of experience from housing, mental health services, education and staff-centered program development and management. She started her career in research at UCSF and the Exploratorium, and sought to use the same methodical approach to improving social services programs. As the Hotline Director at San Francisco Suicide Prevention she tripled the size of the volunteer pool and increased call volume by 50% through improvements in training, quality assurance, and evidence-informed practices. She developed a burn-out prevention program in partnership with Richmond Area Multiservices to support mental health workers at RAMS and SF Department of Public Health, consulted on suicide prevention best practices at over 25 organizations throughout the Bay Area, and supervised expansion of suicide prevention education into San Francisco Unified School District. Following work in suicide prevention, Courtney worked as Associate Director of Support Services at Tenderloin Housing Clinic, where she focused on enhancing case management best practices. Courtney is a former hospice and needle exchange volunteer, and currently facilitates a teen grief group through Josie's Place.
Aaron Chandler - Director of Institutional Giving
Aaron Chandler has been in fundraising & capacity-building for human services, and racial & economic justice organizations for more than a decade. Most recently, Aaron was Development Director at the Black AIDS Institute, and prior to that led development and institutional giving teams at the Mission Economic Development Agency, the Main Street Alliance, and Jewish Family & Community Services East Bay. He was also previously Executive Director at a human services agency in San Francisco, where he led the organization through a process of repairing donor and funder relationships, managed its best-ever year-end campaign, and positioned the organization's programs to be around for the long-term by initiating a merger conversation. Prior to moving to the Bay Area, Aaron was at Alternatives for Community & Environment in Boston, where he was Development Director. 
Aaron first worked as a fundraiser in Boston for an LGBTQ youth development organization and later project-managed the internal operations of a $20 million capital campaign for a progressive synagogue in New York City. Aaron currently lives in Oakland and has roots in Northwest, where he still serves on the board of a local queer youth center, and brings 15+ years of knowledge and experience in social justice fundraising with and for people of color, the queer community, low/no-income people, women, youth, and people living with HIV/AIDS. Aaron is excited to bring his wide array of fundraising and capacity-building experiences to bear in his new role generating critical support for Larkin Street from foundations, corporations and employee engagement.
Claire Hatamiya - Director of Employee Development and Training
Claire joined Larkin Street in March 2018, bringing over 20 years of experience in training and facilitation. She has worked with youth in non-profit organizations and public schools in New York City as well as Baltimore and the Oakland/Bay Area. With a background in educational theatre, youth development, educational research and public health, she's facilitated workshops on topics such as human rights, privilege and oppression, sexual health and conflict resolution. Claire holds a PhD in Educational Theatre from NYU, a MHS in Health Education from Johns Hopkins Bloomberg School of Public Health and B.A.s in Ethnic Studies and Dramatic Arts, Dance from the University of California at Berkeley.
Holly Hsu - Director of Programs
Holly is a San Francisco native with a strong passion to help those in need. She began working at Larkin Street Youth Services in February 2016 as an ITIP Intern and since then has held various positions during her time with the agency. After completion of her internship, Holly was offered a permanent position at the Lark Inn Youth Shelter as a Program Specialist. Holly was then promoted to Case Manager and Assistant Manager before becoming Program Manager in October 2018. She was promoted to her current role in 2020. Holly provides program leadership to her team with a strong compassion and dedication to the youth that we serve. She is also one of our Certified Instructors for Non-Violent Crisis Intervention training.
Ruth Nuñez - Division Director of Youth Development
For nearly 23 years, Ruth has dedicated her career to a life of service. Focusing on issues of inclusion, diversity, and equity for disabled individuals, foster care youth, immigrant and refugee issues, and homelessness issues for youth and adults. Before joining Larkin Street Youth Services in 1999 for the first time, Ruth's professional career focused on disability rights and the importance of inclusion in all aspects of everyday life. Ruth had the opportunity to utilize her platform as a 12 year USA National Team member of the Women's' Paralympic Wheelchair team, which allowed her to create a non-profit with fellow University of Illinois Urbana-Champaign alumni, that travel to emerging countries with a focus on education, disability health topics, and inclusion through workshops, policy influence with governments in Ecuador, Colombia, and Peru. As a first-generation, Mexican-American and a daughter of immigrants, Ruth's path has been dedicated to those communities that she comes from, and has a passion to represent those who may not have a voice or platforms to do so.
In April 2020, Ruth returned to Larkin Street Youth Services as the Division Director of Youth Development after 7 years of her working in various social service settings in the Bay Area. Ruth has had the opportunity to volunteer as a member of the Local Homeless Coordinating Board, Mayor's Office on Disability, Disability Rights Advocacy Project, and Immigrant Rights Advocate. Ruth's professional experience span from working as the Director of Programs at First Place for Youth in Solano, Clinical Program Manager at Pathways to Wellness Medication Clinic in Oakland, and Mission Neighborhood Health Center one of the oldest Latino Health Center in the county as their Director of Homeless Services. Ruth holds a BS in Program Management Applied Life Studies from the University of Illinois Urbana-Champaign, and a Master of Clinical Psychology from New College of California.
Ron Piccinni - Director of Information Technology
Ron came to Larkin Street in 2005 as the IT Manager to find a dynamic and rapidly growing agency that had not adopted technology to keep pace with the times. He has worked diligently over the years to build a highly-available IT infrastructure, a consistent and reliable computing platform, and has raised the computing aptitude of staff. Ron was promoted to Associate Director of IT in 2014. He continues to build on the high quality IT services and support offered to Larkin Street as the agency has more than doubled in size. Ron has a 20-year career of working in the non-profit sector with programs and technology. He is avidly committed to the mission of Larkin Street and its youth.
Maloa Maloa-Taulealo - Director of Engagement Services
Maloa (Malo) joined Larkin Street in February 2016 and since then has held various positions during his time with the agency. He first began as a counselor in a workforce development program helping clients establish the soft skills of employment all while gaining valuable work experience. After a year within the program, he was promoted to Assistant Program Manager to help further support clients' employment objectives and outcomes. After six months, Maloa was promoted again to a Program Manager to oversee a larger component of workforce development. After two years of consistently providing services in the realm of workforce development, he transitioned to Director of Engagement Services providing support to one of the main points of entry into Larkin Street Youth Services. Prior to Maloa joining Larkin Street, Maloa traveled to Brazil to work with orphaned children in areas known as the favelas and had also done work in Swaziland, Africa working with large populations of abandoned children. Both experiences helped encourage Maloa to look at the needs in the city of San Francisco and motivated him to working with high-risk youth. Maloa utilizes his prior experiences as a driving force to help him in reaching to support our clients here at Larkin Street Youth Services.
Candice Thomas - Division Director of Housing and Operations of Engagement
Candice has been working in the non-profit sector for over 11 years. Prior to joining Larkin Street, Candice was the Director for the Coordinated Entry System serving Solano County. However, the majority of her career has been dedicated to developing quality housing programs for youth and young adults. From 2009 to 2019, Candice worked for a San Jose based non-profit providing housing and supportive services to current and former foster youth and families. Throughout her tenure, Candice served in various direct service and leadership roles, with a focus in residential treatment, transitional housing, and risk management. She was instrumental in developing multiple residential and transitional housing programs for the organization, as well as the policies and procedures supporting the programs. Candice is passionate about serving youth and believes that every young person should have access to safe and stable housing. Candice holds a B.S. in Health Services Administration from San Jose State University, as well as a Master of Public Administration (MPA). Outside of work, Candice can be found in the kitchen baking something sweet, being active, or spending time with her family.
Cynthia Villalon - Director of Grants and Contracts
Cynthia is a native of Oakland with 23 years' experience in the non-profit sector. Her non-profit background includes grants management and finance from various federal, state and foundation sources. Her financial oversight experience included a $50 million annual budget in grants and contracts revenue supporting various programs in both domestic and global public health. Her strength is in federal grants management, OMB guidelines and compliance. Public health, youth education, and employment sectors have been key areas of interest and experience for Cynthia. After 13 years in the private sector across management, finance, training and staff development in telecommunications sales and technical support, she found her home working with a non-profit biotech education organization supporting high school youth on a path to success. Cynthia's true passion is supporting organizations that reach youth in need.
Noah Halton - Director of Impact
Noah Halton comes to Larkin Street to further align his passions for social justice, youth development, and data science. Prior to Larkin Street, Noah served as the Director of Learning and Evaluation at Juma Ventures and was promoted to National Program Director after lead designing Juma's flagship programming YouthConnect. Noah completed his master's degree in Public Administration with a specialization in Monitoring and Evaluation at the Middlebury Institute of International Studies at Monterey. Before earning his master's degree, Noah served in many youth development related roles, of note is his tenure as a Peace Corps Volunteer on the island nation of St. Vincent and the Grenadines and his time as an AmeriCorps Volunteer in Salinas, California. Noah is originally from Salinas but  spent his adolescence in Upstate New York where he earned his bachelor's in philosophy from Buffalo State College. In his spare time Noah can typically be found attending yoga classes, running in golden gate park, relaxing on the beach with a book, dancing at live shows, or cruising the great highway 1 in his convertible in search of the perfect sunset.
Gary Intersimone - Controller
Gary Intersimone joined Larkin Street Youth Services in November 2021, bringing 30 years of experience in finance. Gary has previously served as Finance Manager for Community Action Marin, Finance Director for MAC's Children & Family Services Inc., Finance Manager for Wardrobe for Opportunity, Finance Director for Arcadian Health Plan, Senior Accountant for Scripps Health Inc.
Gary was raised in Burbank, California as the youngest child in a family of two kids and lived in San Diego for many years. He now lives in Santa Rosa, California with his German Shephard dog named Ashton, and enjoys doing home improvements, cooking and gardening, eating out and going to concerts.