THANK YOU TO OUR LIVE AUCTION DONORS!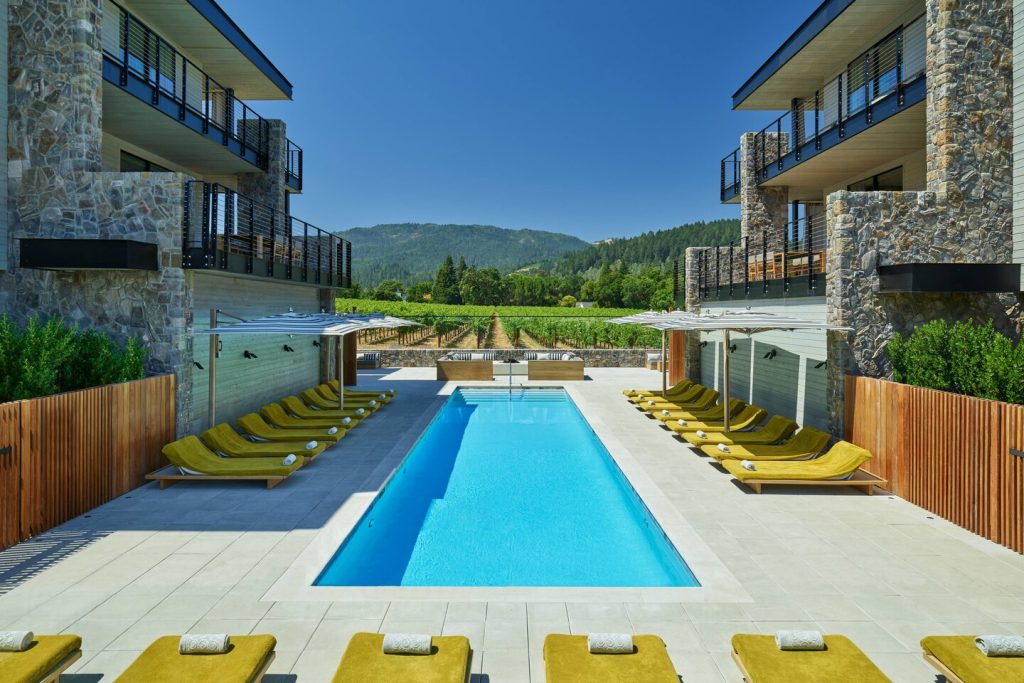 FABULOUS FRENCH LAUNDRY AND LOS ALCOBAS NAPA VALLEY
Donated by The French Laundry – Los Alcobas, a Luxury Collection Hotel, Napa Valley – John & Michelle Ruskin – Mary Prchal
A Paving the Way auction favorite, enjoy dinner for four at Thomas Keller's acclaimed restaurant, The French Laundry in Yountville, replete with an insider's tour of the famed three Michelin-starred kitchens. See the amazing results of the restaurant's $10 million, four-year transformation focused on providing the ideal stage for its award–winning chefs! Winners will receive personal reservation assistance with dinner date scheduling (on availability).  
Steps from Beringer Vineyards, spend the evening at Las Alcobas, a five-star hotel offering unparalleled access to tastings, tours and all that's happening in the exquisite town of St. Helena and the Napa Valley. Most of the 68 guest rooms are adorned with private terraces and fire pits. Pamper yourself at Atrio Spa, or relax beside the spectacular pool with unsurpassed vineyard views. It's a perfect pairing of the finest dining and the loveliest hoteling in Napa! 
Los Alcobas backout dates apply, Sunday to Thursday only, expires Feb 28, 2021.  
---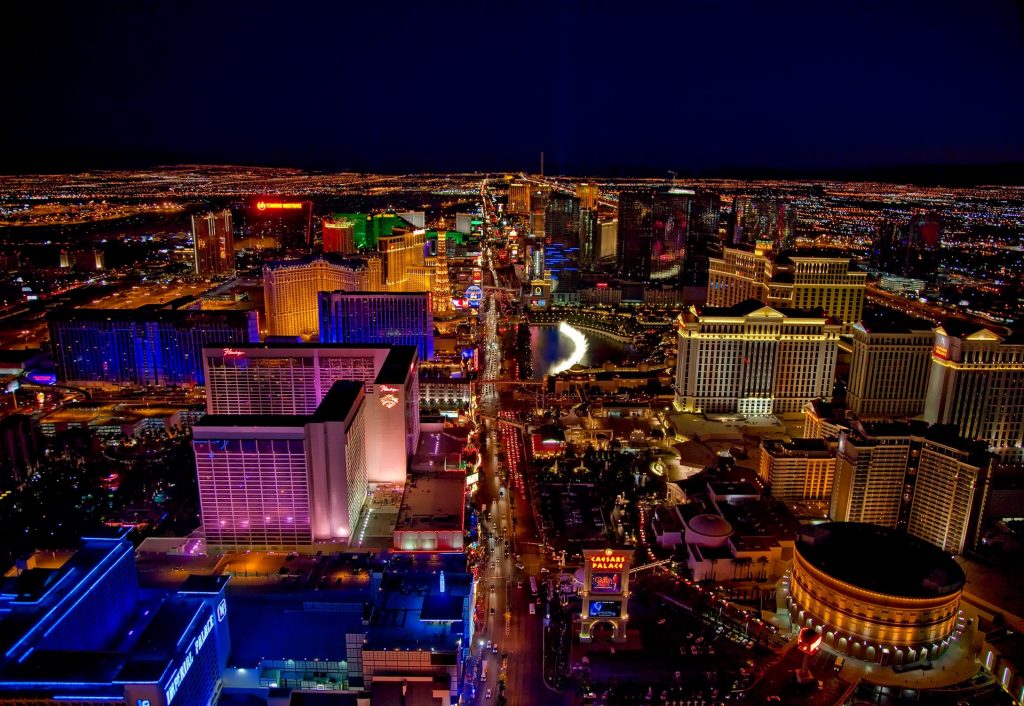 OYE COMO VA! CARLOS SANTANA AT LAS VEGAS RESIDENCY 
Donated by Alaska Airlines – Aria Resort – Eric Roos – Sally & Jim Shapiro – Milagro Foundation
Date: Saturday, May 16, 2020
Santana… Las Vegas…. you know you want to Dance Sister Dance! So just Reach Up…get your Black Magic Woman…. no need for Evil Ways, just some paddle Persuasion….and yes, you are ready to Let the Music Set You Free! 
Travel in style with Alaska Airlines to the entertainment capital of the world, Las Vegas, and see Grammy Award winner and Rock & Roll Hall of Fame guitar legend Carlos Santana perform his greatest hits live in what's been called 'an unforgettable 2+ hour, non-stop set…the highlight of any Vegas trip.'  
Round-trip airfare for four and tickets to the May 16, 2020 concert at the intimate House of Blues, a bastion for the world's finest rock & roll acts. Your 'Up Close and Personal' package includes four tickets at a premium table, Foundation Room access, prix fixe dinner, VIP lanyards, priority access into the Music Hall, a bottle of champagne.
Bring the music home with a limited edition Paul Reed Smith guitar especially made for Carlos Santana's private collection, personally signed by the legend himself – includes letter of authenticity. A Santana fan's bucket list dream realized!  
You'll enjoy two rooms for one night at the AAA Five Diamond ARIA Resort & Casino where world-class dining and five-star service converge with in-room technologies and award-winning accommodation.  
Now That You Know, this is your Open Invitation to bid bid bid! 
With special thanks to Carlos Santana's Milagro Foundation for their long-time support of Larkin Street Youth Services! 
Aria Resort and Santana concert, must be used on May 16, 2020. Alaska Airlines, must be ticketed prior to expiration date of March 14, 2021. Valid on Alaska Airlines only, not codeshare partners, no blackout dates apply.
---
EXTRAVAGANT MANHATTAN ESCAPE
Donated by Alaska Airlines – Bob Mitchell – The Knickerbocker Hotel – Wilkes Bashford – Temple St. Clair
Four guests will fly in first class comfort to New York, NY, courtesy of Alaska Airlines.  
Check in for your two-night, two room stay at the luxurious Knickerbocker Hotel. Edging the bright lights of Broadway, The Knickerbocker is a legendary New York landmark reborn as the first luxury hotel in Times Square. Noted for its refined elegance, it provides a sophisticated urban sanctuary blocks from Fifth Avenue, MoMA, Rockefeller Center, and Central Park.  
Use your $500 dining gift certificate at any of famed restaurateur Danny Meyer's Union Square Hospitality Group of fine establishments. This restaurant collection has amassed 28 James Beard Awards to date and includes NYC classics – The Modern, Union Square Cafe and Gramercy Tavern – to name just three of 20+ sumptuous dining options. 
You'll be treated to a special access tour of your choice of either MoMA, Metropolitan Museum of Art, The Whitney, The Guggenheim or The New Museum of Contemporary Art, with a senior curator who'll provide you with insights and stories about some of the world's famed masterpieces and other iconic art collections. 
Cap off your trip with a rare, behind the scenes tour of the Italy-based Temple St. Clair Jewelry showroom in NYC. Temple uses the world's finest goldsmiths to source and design one of a kind pieces illustrating universal narratives – her haute couture jewelry collection represents artistry at its most collectible.  
Before you depart for the city that never sleeps, bolster your wardrobe with a shopping spree using your $1,000 gift certificate at San Francisco's most famous, first-class clothing store, Wilkes Bashford. 
Knickerbocker, blackout dates (May 11 to 14, 18 to 21, June 1 to 4, Sept 21 to 23, Dec 1 to 5, 8 to 12 and 30 to 31). Expires March 1, 2021. Alaska Airlines, must be ticketed prior to expiration date of March 14, 2021. Valid on Alaska Airlines only, not codeshare partners, no blackout dates apply. Must book tours on a mutually agreeable date with advance notice.
---
25 PREMIUM NAPA VALLEY MAGNUMS
Arkenstone 2016 Cabernet Sauvignon
Barnett Vineyards Rattlesnake 2017 Cabernet Sauvignon
Cakebread Cellars 2013 Cabernet Sauvignon Napa Valley
Cakebread Cellars 2012 Chardonnay
Chris Carpenter's 2016 Mt. Brave Cabernet Sauvignon
Dalla Valle Vineyards 2014 Cabernet Sauvignon
Darioush Winery 2016 Cabernet Sauvignon
Emmolo 2017 Merlot
Far Niente 2017 Chardonnay
Frog's Leap 2013 Merlot
Hollywood & Vine "2480" 2014 Cabernet Sauvignon
Palmaz Vineyards Brasas 2015 Cabernet Sauvignon
Pride Mountain Vineyards 2016 Cabernet Sauvignon
Revana 2015 Cabernet Sauvignon
Sangiacomo 2016 Pinot Noir
Sherwin 2013 Cabernet Sauvignon
Spottswoode 2015 Cabernet Sauvignon
Spring Mountain Vineyard Estate 2011 Cabernet
Staglin Vineyards 2013 Salus Cabernet Sauvignon
Trefethen Dragon's Tooth 2013 Red Blend
Trefethen Family Vineyards 2016 Cabernet
Trespass Vineyard 2015 Cabernet Sauvignon (Signed)
Viader Magnum 2009 Red Blend
Vineyard 7 & 8 Estate 2016 Cabernet Sauvignon
Starting your wine cellar?  This lot is for you.  You will be an instant wine connoisseur with this collection.  Already have a world-class cellar?  These magnums will fit right in.  Don't have room for 25 magnums?  Bid with a friend and spread the joy. These hard to find magnums will enhance any cellar and delight the most sophisticated palate.
---
A LITTLE NIGHT MUSIC WITH FOUR SEASONS EXECUTIVE CHEF CYRILLE PANNIER (COUNT ME IN)
Donated by Four Seasons San Francisco – Jennifer & Chris Brahm
Date: Saturday, November 21, 2020
Each bid lot is for 2 people, 8 bid lots available
Only at Paving The Way, and back by popular demand, Larkin Street Board members Jennifer & Chris Brahm and Patrick & Jennifer Kiss along with The San Francisco Four Seasons Executive Chef Cyrille Pannier, host an evening you won't want to miss! Leave your digital world behind as you join this San Francisco-style salon held at the Brahms' San Francisco home.  
You'll enjoy cocktails in the downstairs speakeasy, followed by a private live performance by San Francisco Opera Adler Fellows. Up close and intimate, this is a rare and extraordinary setting in which to experience our world-class artists! 
Your magical night continues with a magnificent dinner by Chef Cyrille, with perfectly paired wines of course! Chef Cyrille Pannier was born in Le Mans France and started his career with an internship in a Michelin-starred restaurant at the age of 16. And now San Francisco is the place where we delight in his abundant generosity, charm and culinary talent! 
A celebration of beautiful music, fabulous food and libations, and excellent company– this will be an unforgettable night! As one guest from last year's event noted: 'this was one of the most memorable dinner parties I've ever attended.'
---
ULTIMATE LUXURY VACATION AT ESPERANZA
Donated by Fiona and Hal Barnett – Alaska Airlines – Auberge Resorts 
Travel with Alaska Airlines to your stunning destination on Mexico's Baja Peninsula. Enjoy a relaxing week at Esperanza, a singular resort experience that is part of the luxury Auberge Resorts collection. Your spacious private vacation retreat includes all the comforts of home plus access to world-class dining and the Cabo spa, named #1 spa in Latin America by Travel and Leisure.  
The stunning waters of the Sea of Cortez create a wonderful setting for activities such as snorkeling, whale watching, sailing and sport fishing. Five championship-level golf courses are just minutes away. Nearby Cabo San Lucas offers eclectic shopping, dining, and nightlife. 
You and your guests will also experience a private tequila tasting. Choose from 100 varieties of Mexico's most sophisticated tequilas in a unique setting perched over the Sea of Cortez. Your dinner at La Palapa features authentic Mexican food with amazing views and an exhibition kitchen. 
Esperanza Resort, must be used on May 24 to 31, 2020, no extensions. Tequila Tasting and Dinner expires March 14, 2021. Alaska Airlines, must be ticketed prior to expiration date of March 14, 2021. Valid on Alaska Airlines only, not codeshare partners, no blackout dates apply.
---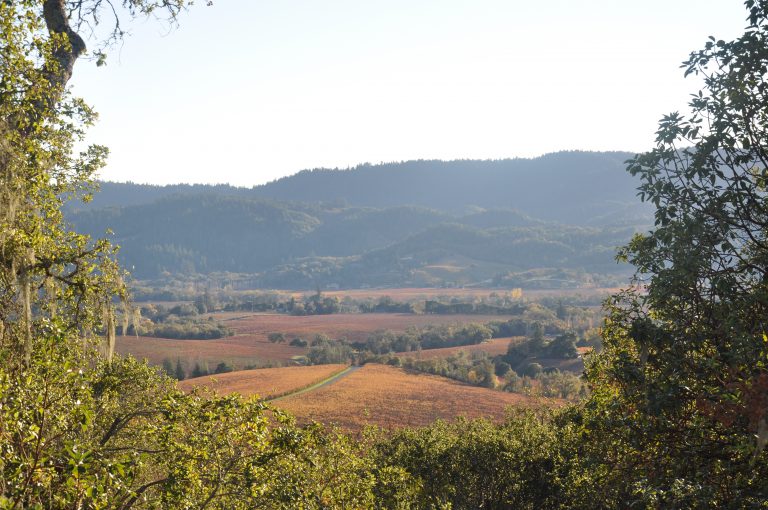 BEST OF HEALDSBURG WEEKEND FOR EIGHT 
Donated by Mateo Granados – Thumbprint Cellars – Sally and Jim Shapiro – Allison Wysocki – Blake Grossman – Williams Selyem Winery
Your gourmet dinner for eight will be prepared by Mateo Granados and served overlooking the vineyards of the Dry Creek Valley at the home of Sally and Jim Shapiro. Mateo is the former Chef de Cuisine at Masa's and Charlie Palmer's Dry Creek Kitchen, and current owner of popular Healdsburg restaurant, Mateo's Cocina Latina. Mateo will craft a unique five-course meal based on your tastes and the seasonal best from his extensive network of locally grown and foraged food sources. 
Thumbprint Cellars Founder/Winemaker Scott Lindstrom-Dake will work with Mateo to perfectly pair his Artisan-crafted wines to the meal. Your hosts Suzi Alexander and Sally Shapiro will ensure no glass is empty! 
Spend the night at Healdsburg's newest luxury establishment, The Hotel Trio, designed for authentic Healdsburg experiences and connecting guests to the best of this celebrated region. The hotel features modern design and spacious, well-appointed rooms and a location minutes by cruiser bike to downtown Healdsburg. 
Cap off your weekend with a wine and olive oil tasting. First, enjoy a private tour and tasting at the exclusive Williams Selyem Winery, known for their 100-point Pinot Noir. Library wines served will be tailored to your wine preferences. Then head to Trattore Farms, the home of Dry Creek Olive Company for a tour of the orchards and olive mill, and some olive oil tasting with your group! 
Dinner must be booked on mutually agreeable date with donor, and Hotel Trio booked in advance. Expires March 1, 2021.
---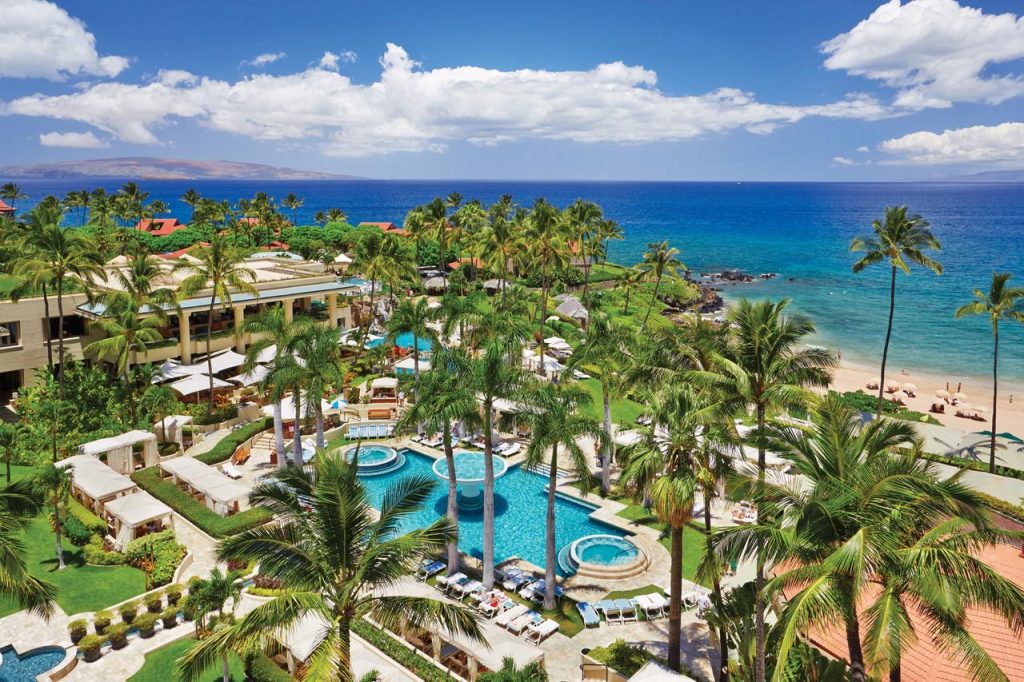 FIRST CLASS VACATION TO HAWAII
Donated by Alaska Airlines – Four Seasons Resort Maui
Aloha!  
Are you ready to disappear and rediscover yourself at the Four Seasons Resort on the idyllic Wailea coast of Maui? If you are ready, you'll find yourself traveling in first class comfort on award winning Alaska Airlines. 
See and be seen – or find hideaway-style sanctuary – along the golden crescent of Wailea Beach as you enjoy the luxury of an ocean view room at this fabulous, elegant, iconic hideaway. 
Do you love the spa? Or golf? Or Mai Tais by the pool? All the above? Use your $500 gift certificate any way you please at the Four Seasons. This unforgettable four-day luxurious getaway is waiting for you! 
Mahalo to all bidders and supporters of Larkin Street! 
Four Seasons Maui, blackout dates are March 28, April 11, July 4, Aug 8, Nov 26, Dec 24-31, Jan 1 to 2, Feb 15. Expires March 13, 2021. Must book your stay in advance. Alaska Airlines, must be ticketed prior to expiration date of March 14, 2021. Valid on Alaska Airlines only, not codeshare partners, no blackout dates apply.
---
A SAN FRANCISCO GIANTS HOME RUN
Donated by Simon Michael –  The San Francisco Giants – Sally Shapiro – Fiona & Hal Barnett
Giants vs. Colorado Rockies on Wednesday April 22, 2020 at 6:45 p.m.
Skybox for 18 guests at Oracle Park, 6 parking passes, and field access
Are you ready for some baseball? Watch three-time World Series winners and new look San Francisco Giants, from the comfort of your own private Skybox at Oracle Park. Treat 18 friends and family to a spectacular game in this perfectly located box overlooking the third base line. You'll receive $500 worth of gourmet dining delivered directly to your box. Also enjoy a mixed case of award-winning wine from Napa Valley's Barnett Vineyards to enjoy during the game – Pinot Noir, Chardonnay, Sauvignon Blanc, Merlot and Cabernet – all go great with garlic fries!  
Before the first pitch, watch your favorite Giants (old and new) take swings up close, during your 30 minutes of on field access for six people during batting practice (on field access remains if batting practice is cancelled). 
Must be used on April 22, 2020.
---
PARTY LIKE A POP STAR! TAYLOR SWIFT'S SOLD OUT LOVER CONCERT IN L.A. 
Donated by Sally & Jim Shapiro – Phil Schlein – Ted & Linda Schlein – Willis Newton – Blake R. Grossman
Date: Saturday, July 2

5, 

2020
Raise your paddle in the air for your chance to Party like a Pop Star! Four lucky Swifties will jet down to L.A. for the Taylor Swift show on Saturday, July 25.
Your private jet departs from Oakland – make sure you wear your pop-star sunglasses as you climb the stairs of the Falcon 2000LX with your posse. The plane seats eight, so bring some BFFs along for the ride. Settle in with a cocktail (or soda) as you start the party enroute to LAX and the concert at SoFi Stadium! 
When You Need To Calm Down, relax by the pool and get your beauty sleep in SoCal style at the Ritz-Carlton Marina del Rey, near Venice Beach and Santa Monica. And even Miss Americana's gotta eat, so refuel at Fleming's Prime Steakhouse.
As you climb back aboard your jet for the return to Oakland, you'll know you really are The Lucky One! 
…Ready For It?  Now Bid Bid Bid!! 
Concert tickets, hotel and private jet must be used on Saturday, July 25, 2020 returning on July 26. No extensions please. All ground transportation responsibility of the winner.
---
COOL GRAY CITY OF LOVE : A CABLE CAR TOUR (COUNT ME IN) 
Donated by Proper Hotel – The Buena Vista 
Date:

Saturday July 18, 2020 at 9:30 a.m.
Grab your family and friends to bid on the ultimate San Francisco 'Count Me In' event! 
Gather at The Buena Vista Cafe, where you'll enjoy their signature Irish Coffee, a tradition first started in 1952.  
Then climb onto the Cable Car party trolley to begin your three-hour tour of our beloved City by the Bay! There's a bar on board, but you won't be able to resist the buffet of Bob's Donuts, the Polk Street institution and inspiration for 3,000 yelp reviews, including: 'Have napkins nearby to wipe your tears.  Trust me.'
But you won't just drink and eat, you'll learn loads of fascinating facts with your tour guide Gary Kaminya, historian, journalist, and author of San Francisco's deeply researched history and lyrically written, Cool Gray City of Love. Each guest will receive a signed copy of Gary's must–read book that creates an unparalleled portrait of San Francisco. One reader called this 'the best writing about The City I've ever read.' 
Finish your Day by the Bay with appetizers and cocktails at Charmaine's Rooftop Bar & Lounge, the Proper Hotel, where you'll raise a glass to your fellow urban adventurers and friends old and new!  
Must use on Saturday, July 18, 2020.
---
A WEEK IN TUSCANY AT FARM SAN GIOVANNI
Donated by Fiona & Hal Barnett – David & Suzanne Tate
Check in April 19 and depart April 26, 2020
Farm San Giovanni is part of Casali di Casole, a 4200-acre restored Italian estate 20 minutes west of Siena, and 45 minutes south of Florence. Casali di Casole is made up of 30 luxury estates each with a beautifully restored villa and a luxury hotel all situated within a centuries old game reserve. San Giovanni overlooks its own estate vineyards which are now producing a Super Tuscan wine.
San Giovanni is set on 133 acres, and provides sweeping views over vineyards, olive groves and Tuscan hillsides to the hilltop town of Casole d'Elsa. It includes a large main residence, guest-house, infinity edge pool, and an outdoor kitchen with pizza oven. The villa offers daily housekeeping services, concierge services and the availability to have dinners and lunches catered in the villa.
Casali di Casole is adjacent to Belmond Castello di Casole, a hotel recognized by Travel and Leisure as the best resort in Europe for the fifth year running. The hotel features the full service Essere Spa and fine dining at Tosca restaurant.
Must be used April 19 to 26, 2020. No extensions or exceptions.
Are you excited yet?
Join us on Friday, March 13 to get a chance at these amazing items and more!