Senior Management Team
---
Core Management Team
Sherilyn Adams
Executive Director
For nearly 30 years, Sherilyn Adams has dedicated her career to the non-profit sector, focusing on issues of child abuse and neglect, family violence, mental health, substance abuse and homelessness. The first member of her family to attend college, Sherilyn's early life was touched by violence, mental illness and substance abuse. Despite these early challenges, the presence of positive adult role models and mentors put her on a pathway to college and career success. This personal history is part of what drives her to be a catalyst for change in the lives of at-risk populations.
Before joining Larkin Street Youth Services in 2003, Sherilyn's professional career spanned a variety of non-profits, including child sexual abuse treatment, a domestic violence shelter, adolescent outpatient programs and residential treatment for adults. She worked for family and probate court and served as both a domestic violence and rape crisis counselor. Addressing the impacts of violence and trauma is a consistent theme throughout her career, and the diversity of venues through which she's done this work offers a unique perspective on programs, systems and services. Sherilyn's experience enables her to attack entrenched problems from all angles, and her commitment to evidence-based, replicable service models is helping elevate the field.
Sherilyn's accomplishments are considerable. In Sacramento, she launched a comprehensive outpatient treatment program for pregnant and parenting women with children under age five, as well as a child abuse prevention program in seven school districts. In San Francisco, she helped expand community-based housing and supportive services for dually- and triply-diagnosed adults. At Larkin Street, she has led the agency through tremendous growth, nearly tripling the number of housing beds for youth over the past ten years, and putting Larkin Street at the vanguard of the field for its innovative multi-service model to resolve youth homelessness. The accolades Sherilyn has collected over the years are a testament to her impact on the field. Locally, she has been celebrated as one of the Bay Area's Most Admired CEOs and Most Influential Women in Business. In 2012, the White House honored her as a "Champion for Change in the Fight Against Youth Homelessness." In 2015, Mayor Lee honored Sherilyn as one of the courageous leaders changing the lives of San Franciscans. In 2019, Sherilyn was selected by the prestigious James Irvine Foundation as a recipient of their annual Leadership Award.
Carol Hunter
Chief Financial Officer
Carol joined Larkin Street in February of 2019 bringing with her over 25 years of experience in both non-profit and for-profit roles. Beginning her career in public accounting, she shifted to the private sector after 10 years. In 2009, Carol made the move into the non-profit sector starting with the Greater Sacramento Urban League, an organization providing education and job training to underserved populations. In her capacity as the VP of Finance and Operations, she helped to lead the organization through an economic slowdown by control costs. Most recently Carol served as the Director of Finance and Grants at the Center for Youth Wellness, a non-profit in Bayview Hunters Point aimed at improving health outcomes in children by screening for adverse childhood experiences (ACEs) at an early age. While at CYW, Carol worked in a variety of roles overseeing finance, grants, IT, HR and Operations. She implemented many systems to facilitate the rapid growth experienced by the organization. Carol earned holds a business degree from York University in Toronto, Canada and an active California CPA license. In her spare time, you can find her hiking or backpacking with friends and family.
Martha Mar
Chief of Programs
Martha joined Larkin Street in October 2005 and since then she's held several direct service and management roles.  In 2009, as the Manager of Education and Training she increased post-secondary counseling and enrollment among youth at Larkin Street, and focused on integrating educational programming throughout the continuum of services. In 2013, Martha was promoted from Program Manager to Associate Director, in recognition of her skill level and her intensive participation in Larkin Street's strategic planning process, as well as her work implementing key education initiatives that arose from that plan. In 2014, she became Director of Larkin Street Academy and provided senior leadership to all education, workforce development and training services. She was promoted to her current role in 2016. Prior to joining Larkin Street, Martha worked for the Digital Learning Commons, a non-profit organization that provides online educational tools to students and educators across Washington State. Martha received a B.S. in engineering from the University of Washington and brings her strong analytical, problem-solving and team skills to Larkin Street Youth Services.
Gayle Roberts
Chief of Development
At the age of six, Gayle had her first taste of fundraising — hosting a Muscular Dystrophy Association Carnival, complete with pin the tail on the donkey. She got her professional start in the field working at LYRIC, one of Larkin Street's community partners, supporting LGBTQ transitional age youth. During the course of her career, Gayle has helped raise over $125 million for multiple San Francisco Bay Area causes including PRC, San Francisco Community Center, Openhouse and many others. As a volunteer board member, she has led five nonprofit agencies, including a multimillion dollar arts funder and nationally recognized mental health counseling center. Gayle views fundraising as a powerful tool for social change, and she is grateful for the opportunity to not only interrupt youth homelessness, but to end it permanently for youth under in Larkin Street's care.
Dan Barton
Chief of Talent
Dan has been working in the HR field since 1999. He joined the Larkin Street team in 2013 as the HR Generalist and was promoted to Associate Director before becoming Director in May 2015. His HR career has focused exclusively on non-profit organizations since 2003 in both the United Kingdom and San Francisco. Prior to Larkin Street, he worked for Childhood First, a UK-based agency providing residential care, education, and therapy to children and youth effected by abuse and neglect, as well as the Chartered Institute of Environmental Health. Locally, he spent six years at the Institute on Aging. Dan's specialties include organizational development, employee relationships, equality of opportunity and recruitment. Dan holds a degree in HR from Southampton (UK), as well as professional HR certifications. He was promoted to his current role in 2018.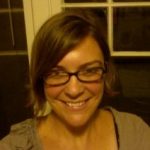 Ilsa Lund
Chief of Strategy
Ilsa has worked in the non-profit field since 1996, dedicating her career to agencies in Minnesota, New York, Wyoming and California committed to addressing poverty, its impacts and its root causes. She joined Larkin Street in 2004 to oversee public grants and contracts, eventually managing both public and private grant programs. Later, Ilsa became project manager to support the implementation of strategic initiatives internally and in the community. She was promoted to Senior Director of Operations in 2016 and her current role in 2018. Ilsa has a B.A. from Gustavus Adolophus College and an M.A. from Sarah Lawrence College.
Scott Rodriguez
Executive Assistant
Scott, native to the Bronx, New York City, had worked as an executive assistant in top tier investment banking firms for over a decade before joining Larkin Street in 2019. Prior to that, he taught elementary school science and high school biology in the Bronx. Attending the Harlem YMCA after-school program from a young age inspired his passion for providing a safe environment for young people to learn and play – he even appeared in a YMCA commercial as a karate student. His involvement with this program resulted in him earning his black belt at the age of 17 and going on to teach martial arts. A graduate of prestigious Brooklyn Technical High School, he also holds a B.A in Biology from Lehman College. New to California and the non-profit sector, Scott is grateful to have found Larkin Street and is eager to contribute to a worthy cause by supporting a people's champion in E.D. Sherilyn Adams and the Larkin Street family.
Extended Senior Management Team
Shellena Eskridge
Director of Behavioral Health
In recognition of the intersections between generational poverty, mental health, and the child welfare system, Shellena has worked tirelessly to mend the hearts and structures that marginalize  youth and families impacted. Shellena was hired as an Associate Director of Programs at Larkin Street in 2016, overseeing two transitional housing programs for current and former foster youth. Shellena was instrumental in opening Larkin Street's first transitional housing placement plus foster care program for non-minor dependents. Prior to joining Larkin Street, Shellena worked as a clinician and supervisor overseeing clinicians, case managers and M.S.W. interns at an agency serving families at-risk for child abuse and neglect. Shellena is passionate about dismantling mental health stigma and addressing issues related to diversity, equity and inclusion. She is a licensed clinical social worker (LCSW) and holds a B.A. from Tuskegee University and a M.S.W. from Washington University in Saint Louis.
Claire Hatamiya
Director of Employee Development and Training
Claire joined Larkin Street in March 2018, bringing over 20 years of experience in training and facilitation. She has worked with youth in non-profit organizations and public schools in New York City as well as Baltimore and the Oakland/Bay Area. With a background in educational theatre, youth development, educational research and public health, she's facilitated workshops on topics such as human rights, privilege and oppression, sexual health and conflict resolution. Claire holds a PhD in Educational Theatre from NYU, a MHS in Health Education from Johns Hopkins Bloomberg School of Public Health and B.A.s in Ethnic Studies and Dramatic Arts, Dance from the University of California at Berkeley.
Tina Humphrey
Program Director
As a longtime advocate for marginalized youth from all walks of life, Tina Humphrey has held leadership positions in well-known agencies in the Bay Area. She received her B.A. in Social Work and a Master of Public Administration from California State University, Fresno. Ms. Humphrey joined Larkin Street Youth Services in 2017 as Associate Director of ACAC, CYHI, and she was recently was promoted to Program Director for DYS, 1020 Haight, Edward II, HIV Interventions and Prevention, and TAY Navigation and Transitions. Tina displays a proven ability to successfully analyze an organization's critical management requirements, identify opportunities and develop innovative and cost-effective solutions for improving client services. She also offers public relations skills, including delivering formal presentations, written communications and planning and conducting fundraising campaigns, as well as strategies for motivating individuals in navigating their career paths.
Haley Mousseau
Director of Research and Evaluation
Haley joined Larkin Street in February 2012. As the Associate Director of Data and Reporting, she provided oversight for the data collection and reporting functions across the agency, including oversight of Efforts to Outcomes, Larkin Street's client data management system. In 2015, she was promoted to director to oversee the department. Haley has six years of experience in data management and quantitative and qualitative research in the non-profit sector. Prior to Larkin Street, she served as the Research Analyst for British Columbia Non-Profit Housing Association in Vancouver, where she designed, developed, and managed a database encompassing over 650 non-profit housing providers and approximately 60,000 units of affordable housing. She holds a Masters Degree in Community and Regional Planning from the University of British Columbia.
Veronica Pastore
Director of Communications and Marketing
Veronica joined Larkin Street as communications manager in 2016 with nearly a decade of experience in traditional and digital marketing. Passionate about clear and concise communication, Veronica's background includes time in the media, tech and non-profit sectors, both as part of a team and as the owner of her own consulting firm. Prior to joining Larkin Street, she served as marketing director for a consumer hardware startup where she oversaw all communications, branding, press, advertising and a staff of full-time employees. Veronica holds a B.A. in philosophy from the University of Kansas and studied graphic design at the renowned Ringling College of Art + Design. She is thrilled to contribute to Larkin Street's mission to help young people move past homelessness and believes in the necessity of social and restorative justice to make positive change.
Ron Piccinni
Director of Information Technology
Ron came to Larkin Street in 2005 as the IT Manager to find a dynamic and rapidly growing agency that had not adopted technology to keep pace with the times. He has worked diligently over the years to build a highly-available IT infrastructure, a consistent and reliable computing platform, and has raised the computing aptitude of staff. Ron was promoted to Associate Director of IT in 2014. He continues to build on the high quality IT services and support offered to Larkin Street as the agency has more than doubled in size. Ron has a 20-year career of working in the non-profit sector with programs and technology. He is avidly committed to the mission of Larkin Street and its youth.
Graham Thomas
Program Director
Graham brings over 15 years of experience in non-profit management, program development and service delivery. Originally from Kansas City, Graham moved to the Bay Area in 2005 and began working with Larkin Street as a Case Manager at the Lark Inn Shelter. Since that time, Graham has worked both in San Francisco and throughout the East Bay with Rubicon Programs to create and deliver services to homeless youth and adults, CalWORKs recipients, the long-term unemployed and individuals reentering from incarceration. Graham graduated with a MSW from the University of Kansas and brings a background in case management, trauma-informed care service design, domestic violence prevention, workforce development, harm reduction, LGBTQI advocacy, motivational interviewing and supervision.
Bryn VanAlstyne
Director of Larkin Street Academy
Bryn came to Larkin Street from the East Coast with over 15 years of experience in youth work, non-profit management, and mission-driven organizations. Born and raised in upstate New York, Bryn moved to Boston, Mass. right out of high school to spend two years as an AmeriCorps Member for City Year Boston. Continuing her work as a change agent in Massachusetts, she worked for the City Of Cambridge, spending nine years in various roles in and eventually running one of the five Cambridge Youth Centers. Bryn then returned to City Year Boston as a Director of School and Community Partnerships, ensuring the fidelity of the service model implementation, and creating sustained partnerships with the Boston Public School District, where she oversaw more than 200 young adult volunteers and staff members. Before leaving Boston, she worked as a Campus Director for Citizen Schools, a non-profit. Bryn received her undergraduate degree in American Studies from the University of Massachusetts Boston and a graduate degree in public policy from Tufts University. She has committed her life's work to creating change for the greater good and continuously seeks to influence positive social change on an increasingly larger scale.
Matthew Verscheure
Program Director
Matt has nearly three decades of experience in non-profit management, including 17 years managing multi-site community-based housing and residential support programs in both California and Illinois. At Larkin Street, Matt oversees Assisted Care/After Care (HIV positive housing), health interventions and HIV prevention, Routz (mental health supportive housing), the Castro Youth Housing Initiative, and residential aftercare support programs. Matt has experience in program development, accreditation and best practices, competency and skill-based staff training curriculum development and facilitation, as well as leveraging strong collaborative partnerships with stakeholders. Matt holds a B.A. in Human Relations/Public Communication from Western Illinois University and a M.S. in Human Service Administration from National Louis University, in Wheeling, Ill. He joined Larkin Street Youth Services in April 2017.
Cynthia Villalon
Controller
Cynthia is a native of Oakland with 23 years' experience in the non-profit sector. Her non-profit background includes grants management and finance from various federal, state and foundation sources. Her financial oversight experience included a $50 million annual budget in grants and contracts revenue supporting various programs in both domestic and global public health. Her strength is in federal grants management, OMB guidelines and compliance. Public health, youth education, and employment sectors have been key areas of interest and experience for Cynthia. After 13 years in the private sector  across management, finance, training and staff development in telecommunications sales and technical support, she found her home working with a non-profit biotech education organization supporting high school youth on a path to success. Cynthia's true passion is supporting organizations that reach youth in need.