Senior Management Team
Core Senior Management Team
Sherilyn Adams
Executive Director
For nearly 30 years, Sherilyn Adams has dedicated her career to the nonprofit sector, focusing on issues of child abuse and neglect, family violence, mental health, substance abuse, and homelessness. The first member of her family to attend college, Sherilyn's early life was touched by violence, mental illness, and substance abuse. Despite these early challenges, the presence of positive adult role models and mentors put her on a pathway to college and career success. This personal history is part of what drives her to be a catalyst for change in the lives of at-risk populations.
Before coming to Larkin Street Youth Services in 2003, Sherilyn's professional career spanned a variety of nonprofits, including child sexual abuse treatment, domestic violence shelter, adolescent outpatient programs, and residential treatment for adults. She worked for family and probate court and served as both a domestic violence and rape crisis counselor. Addressing the impacts of violence and trauma is a consistent theme throughout her career, and the diversity of venues through which she's done this work offers a unique perspective on programs, systems, and services. Sherilyn's experience enables her to attack entrenched problems from all angles, and her commitment to evidence-based, replicable service models is helping elevate the field.
Sherilyn's accomplishments are considerable. In Sacramento, she launched a comprehensive outpatient treatment program for pregnant and parenting women with children under age 5, as well as a child abuse prevention program in seven school districts. In San Francisco, she helped expand community-based housing and supportive services for dually- and triply-diagnosed adults. At Larkin Street, she has led the agency through tremendous growth, nearly tripling the number of housing beds for youth over the past ten years, and putting Larkin Street at the vanguard of the field for its innovative multi-service model to resolve youth homelessness. The accolades Sherilyn has collected over the years are a testament to her impact on the field. Locally, she has been celebrated as one of the Bay Area's Most Admired CEOs and Most Influential Women in Business. In 2012, the White House honored her as a "Champion for Change in the Fight Against Youth Homelessness." In 2015, Mayor Lee honored Sherilyn as one of the courageous leaders changing the lives of San Franciscans.
Karen S. Frost, CPA, CGMA
Chief Financial Officer
Karen Frost brings more than 30 years of experience in the fields of finance and grants management to Larkin Street. Following her graduation from Wittenberg University in 1984, Karen joined the accounting firm of Touch-Ross and soon developed a passion for working with not-for-profit groups. Since 1994 she has focused her talents to provide support for programs ranging from nutrition and health issues to independent global communications, as well as teaching not-for-profit accounting worldwide. Karen is a member of both the American Institute of Certified Public Accountants and the California Society of Certified Public Accountants. Karen's commitment to youth runs deep. She has studied family therapy, spent time as a church youth director, and with her husband was co-creator of Agape Clowns, a youth clown troupe. "Clowning provides anonymity and a safe means of expression for those who find it hard to speak out in everyday life."
Elinor Tappé
Chief Development Officer
Elinor joins Larkin Street from U.C. Berkeley, where she served as Senior Director of Development and oversaw the Leadership Giving team for the New York region. Her previous experience in nonprofits includes leadership roles with the Cal Alumni Association, San Francisco Day School and THINK Global School in New York City. Prior to her work in nonprofits, Elinor for spent more than two decades in ascending management roles in the corporate sector, working for multinational corporations in the communications industry. Elinor is a graduate of Fordham University, a single mother of two and wholly committed to making a meaningful contribution to end homelessness for young people in San Francisco and beyond.
Martha Mar
Chief of Programs
Martha joined Larkin Street in October 2005 and since then she's held several direct service and management roles.  In 2009, as the Manager of Education and Training she increased post-secondary counseling and enrollment for Larkin Street youth, and focused on integrating educational programming throughout the Larkin Street continuum. In 2013, Martha was promoted from Program Manager to Associate Director, in recognition of her skill level and her intensive participation in Larkin Street's strategic planning process and implementation of key education initiatives that arose from that plan. In 2014, she became Director of Larkin Street Academy and provided senior leadership to all education, workforce development, and training services. Prior to her responsibilities at Larkin Street, Martha worked for the Digital Learning Commons, a nonprofit organization that provided online educational tools to students and educators across Washington State. Martha received a BS in engineering from the University of Washington and brings her strong analytical, problem-solving and team skills to Larkin Street Youth Services.
Dan Barton
Director of Human Resources
Dan has been working in the HR field since 1999. He joined the Larkin Street team in 2013 as the HR Generalist and was promoted to Associate Director before becoming Director in May 2015. His HR career has focused exclusively on non-profit organizations since 2003 in both the United Kingdom and San Francisco. Prior to Larkin Street, he worked for Childhood First, a UK-based agency providing residential care, education, and therapy to children and youth effected by abuse and neglect, as well as the Chartered Institute of Environmental Health. Locally, he spent six years at the Institute on Aging. Dan's specialties include organizational development, employee relationships, equality of opportunity, and recruitment. Dan holds a degree in HR from Southampton (UK), as well as professional HR certifications.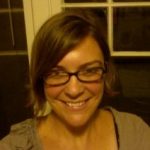 Ilsa Lund
Senior Director of Operations
Ilsa has worked in the nonprofit field since 1996, dedicating her career to agencies in Minnesota, New York, Wyoming, and California committed to addressing poverty, its impacts, and its root causes. She joined Larkin Street in 2004 to oversee public grants and contracts, eventually managing both public and private grant programs. Later, Ilsa became project manager to support the implementation of strategic initiatives internally and in the community. She was promoted to her current position in 2016. Ilsa has a BA from Gustavus Adolophus College and an MA from Sarah Lawrence College.
Extended Senior Management Team
Julie Frank
Director of Behavioral Health
Julie has over 23 years of experience working in social services in both Detroit and the Bay Area. She has extensive experience working in mental health, substance use, training, crisis intervention, and clinical supervision. She has worked in San Francisco as a clinician and supervisor in the county jail, HIV service agencies, and most recently at UCSF for 16 years, providing mental health services to the LGBT community and to people living with HIV. Julie graduated from the University of Michigan with a Masters of Social Work and became a Licensed Clinical Social Worker in California. She is an advocate for underserved populations and is passionate about community-building, empowerment, and social justice issues.
Mary Kate Bacalao
Director of Public Funding
Mary Kate serves as Larkin Street's central point of contact for public funding matters. She develops public funding proposals, supports program design and implementation, oversees performance management, and leads other special initiatives. Previously, she consulted for Bay-Area-based Continuums of Care funded by the U.S. Department of Housing and Urban Development, facilitating county-level strategic planning efforts to end homelessness in San Francisco, Marin, and Santa Clara counties. Mary Kate started her career practicing mergers and acquisitions in the New York and Silicon Valley offices of two national law firms. She holds a B.A. in Philosophy from Columbia College, where she was elected to Phi Beta Kappa, and a J.D. from Columbia Law School. She is licensed to practice in California and New York, and she holds a Mediation Skills Certificate from the San Francisco Bar Association. She also currently serves as Board President of W.O.M.A.N., Inc.
Angie Miot-Nudel
Director of Quality Client Care Services
Angie began working in the child welfare and advocacy field more than 25 years ago, and she has focused on the needs of homeless transition age youth (TAY) for over 15 years. Prior to relocating to San Francisco from New York in 2012, Angie was the Clinical Director at Lutheran Social Service of New York, serving foster youth and their families. Before that, her career included serving as the Clinical Supervisor of a mental health clinic for runaway and homeless youth at The Door, as well as Director of Adoptions and Independent Living at Jewish Child Care Association. She was hired by Larkin Street in 2012 to manage housing programs for youth emancipating from the foster are system, and soon assumed the role of overseeing the consistent implementation of standards of care across the agency. She also oversees the agency's internship program, recruiting and overseeing Bachelors and Masters level interns from Bay Area and national schools, including Duke, Northwestern, Columbia, and the University of Buffalo. In 2015, she was promoted to Director. Larkin Street gives Angie the opportunity to put her direct service and supervisory experience in social work, as well as her growing expertise in quality improvement, to work toward a mission to which she is deeply committed. Angie holds a BA from Simmons College and an MSW from Barry University.
Haley Mousseau
Director of Research and Evaluation
Haley joined Larkin Street in February 2012. As the Associate Director of Data and Reporting, she provided oversight for the data collection and reporting functions across the agency, including oversight of Efforts to Outcomes (ETO), Larkin Street's client data management system. In 2015, she was promoted to director to oversee the department. Haley has six years of experience in data management and quantitative and qualitative research in the non-profit sector. Prior to Larkin Street, she served as the Research Analyst for British Columbia Non-Profit Housing Association in Vancouver, where she designed, developed, and managed a database encompassing over 650 non-profit housing providers and approximately 60,000 units of affordable housing. She holds a Masters Degree in Community and Regional Planning from the University of British Columbia.
Ron Piccinni
Director of IT
Ron came to Larkin Street in 2005 as the IT Manager to find a dynamic and rapidly growing agency that had not adopted technology along with the times. He has worked diligently over the years to build a highly-available IT infrastructure, a consistent and reliable computing platform, and has raised the computing aptitude of staff. Ron was promoted to Associate Director of IT in 2014. He continues to build on the high quality IT services and support offered to Larkin Street as the agency has now more than doubled in size. Ron has a 20-year career of working in the nonprofit sector with programs and technology. He is avidly committed to the mission of Larkin Street and its youth.
Jay Robertson
Director of Facilities and Housing
Jay came on board with Larkin Street in March 2015. Coming from West Oakland, where he worked to support service providers of mental health, substance use services, and housing for 13 years. Additionally, he has worked with community leaders, and partnered with other local service providers in Oakland to help neighbors address blight, lack of affordable housing, crime, and health issues endemic to the community. Jay has a Bachelor of Arts in English from the University of Rochester, and Master of Arts from the University of San Francisco in Human Resources and Organizational Development.
Graham Thomas
Program Director
Graham brings over 15 years of experience in non-profit management, program development, and service delivery. Originally from Kansas City, Graham moved to the bay area in 2005 and began working with Larkin Street as a Case Manager at Lark Inn Shelter. Since that time, Graham has worked both in San Francisco and throughout the Eastbay with Rubicon Programs to create and deliver services to homeless youth and adults, CalWORKs recipients, the long-term unemployed, and individuals reentering from incarceration. Graham graduated with a Masters of Social Work from the University of Kansas and brings a background in case management, trauma-informed care service design, domestic violence prevention, workforce development, harm reduction, LGBTQI advocacy, motivational interviewing, and supervision.
Matthew Verscheure
Program Director
Matt has nearly three decades of experience in non-profit management, including 17 years managing multi-site community-based housing and residential support programs in both California and Illinois. At Larkin Street, Matt oversees Assisted Care/After Care (HIV positive housing), health interventions and HIV prevention, Routz (mental health supportive housing), the Castro Youth Housing Initiative, and residential aftercare support programs. Matt has experience in program development, accreditation and best practices, competency and skill-based staff training curriculum development and facilitation, as well as leveraging strong collaborative partnerships with stakeholders. Matt holds a Bachelor of Arts in Human Relations/Public Communication from  Western Illinois University and a Master of Science in Human Service Administration from National Louis University, in Wheeling, Ill. He joined Larkin Street Youth Services in April 2017.
Cynthia Villalon
Controller
Cynthia is a native of Oakland CA, with 23 years' experience in the nonprofit sector. Her nonprofit background includes grants management and finance from various federal, state, and foundation sources. Financial oversight included $50 Million annual budget in grants and contracts revenue supporting various programs in public health both domestic and global. Her strength is in Federal grants management, OMB guidelines and compliance. Public health, youth education, and employment sectors have been key areas of interest and experience for Cynthia. After 13 years in the private sector as; management, finance, training and staff development in telecommunications sales and technical support, she found her home working with a nonprofit biotech education organization supporting high school youth on a path to success. Cynthia's true passion is supporting organizations that reach our youth in need.